**UPDATE – 5/9/2018
They say you should practice what you preach….here you go. My intention from the start was to target the phrase "SEO Case Study 2018" and other similar variants, including the word "Parasite SEO".
Rankings:

Search Console:

While it's not a lot of traffic, it's highly targeted, date specific, and will drive traffic throughout the year. It also has led to new clients. Remember, every little bit of traffic ads up and it's not always about the volume, but the quality. In October this year, I will create a new case study for 2019. See where I'm going with this?
***Original Post
It's a new year and time to start testing some methods. While these aren't new strategies, what we're finding is, there seems to be a stronger correlation with social sharing and promotion than there was in times past (social seems to be a bigger ranking signal). While link building is still king, you can certainly rank good blog posts without any link building. That being said, if you want to rank for higher end type keywords, it certainly helps if your website already has some inherent authority, but that's not the rule. You can target a handful of lower tier keywords, without any links pointing to a specific URL. Of course, it's important to do your own testing, as results will certainly vary dependent upon a thousand different factors.
Things to consider when testing your blog promotion and parasite SEO
Obviously, you need to have super solid on-page (good page load times, optimize title tag, LSI keywords, TF*IDF, etc..). This is a fundamental aspect of SEO. If you aren't building a quality website, with quality on-page, you may as well save your money. It's like building a house on a bad foundation. You wouldn't build a house on a shitty foundation…would you? Treat your websites the same.
Sweet spot with content length for blog posts seems to be around 1K words. Also, always write the content naturally. Don't be throwing out garbage on your blog. That never helps anyone and is another reason to throw your money out the window.
With parasites, if using high end publisher, e.g – Huff Post, content length doesn't seem to be as important, as you can piggyback off the tremendous authority a site like that carries. Of course contributor post and editor posts rank much better than community posts with any of these higher end publishers. Spend the money and don't be cheap.
Depending on budget, I like to try to point higher end links at my client's properties (outreach posts on legitimate websites), but PBNs definitely work. With high end pubs, you can throw the kitchen sink at it, but know that something like niche specific PBNs will certainly perform better than a bunch of crappy GSA links.
---
Case Study #1
Length of time – 60 days
Content Length – Roughly 1300 words
Target Keywords – Low/Medium competition (thousands of variations)
Social Promotion – Used Quuu.co in conjunction with $50 Facebook paid boost
Link Building – 2 outreach posts on niche specific websites
Results
The results for this blog post have been awesome. We even scored a featured snippet for the majority of search queries related to the target keywords: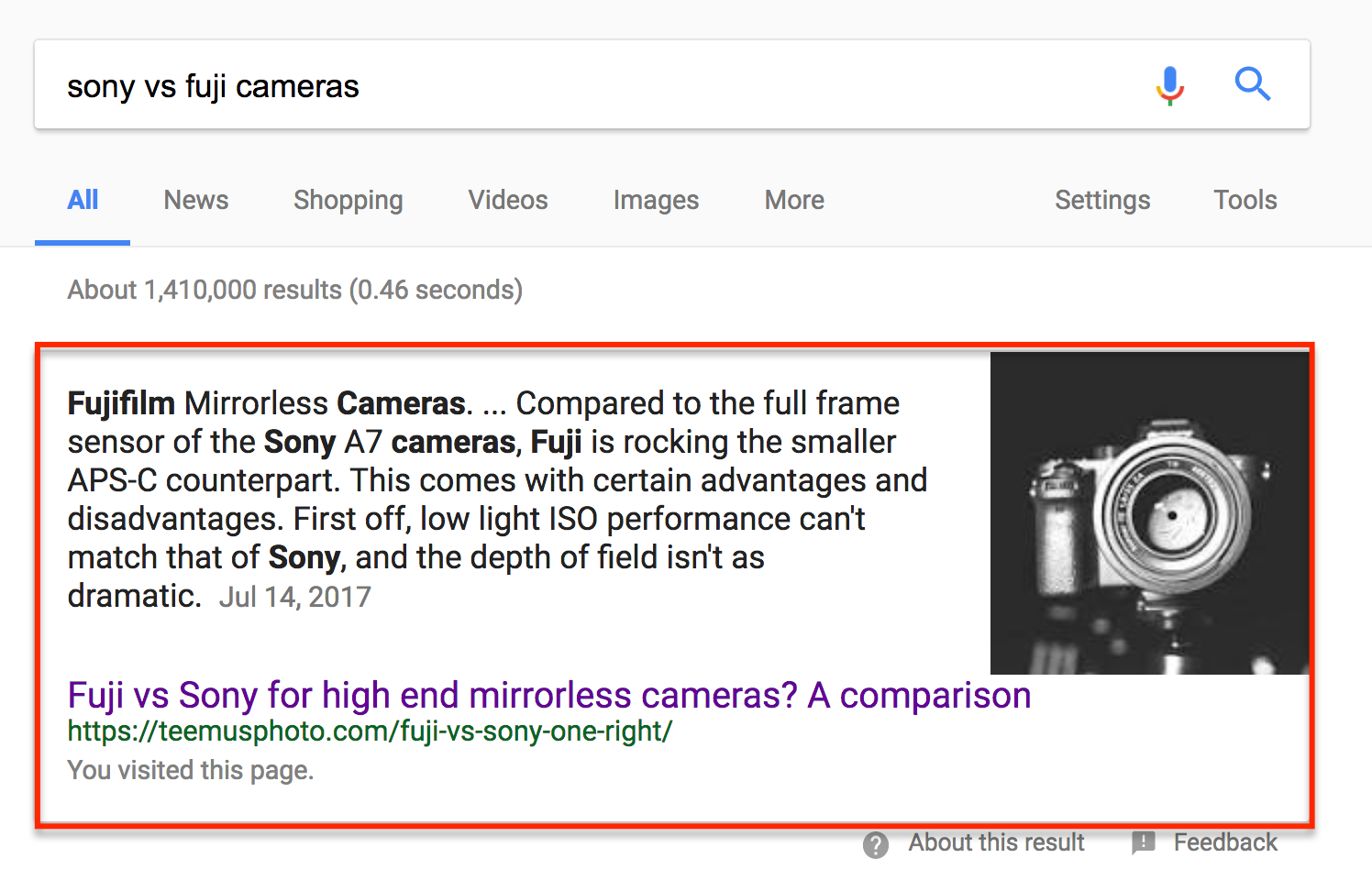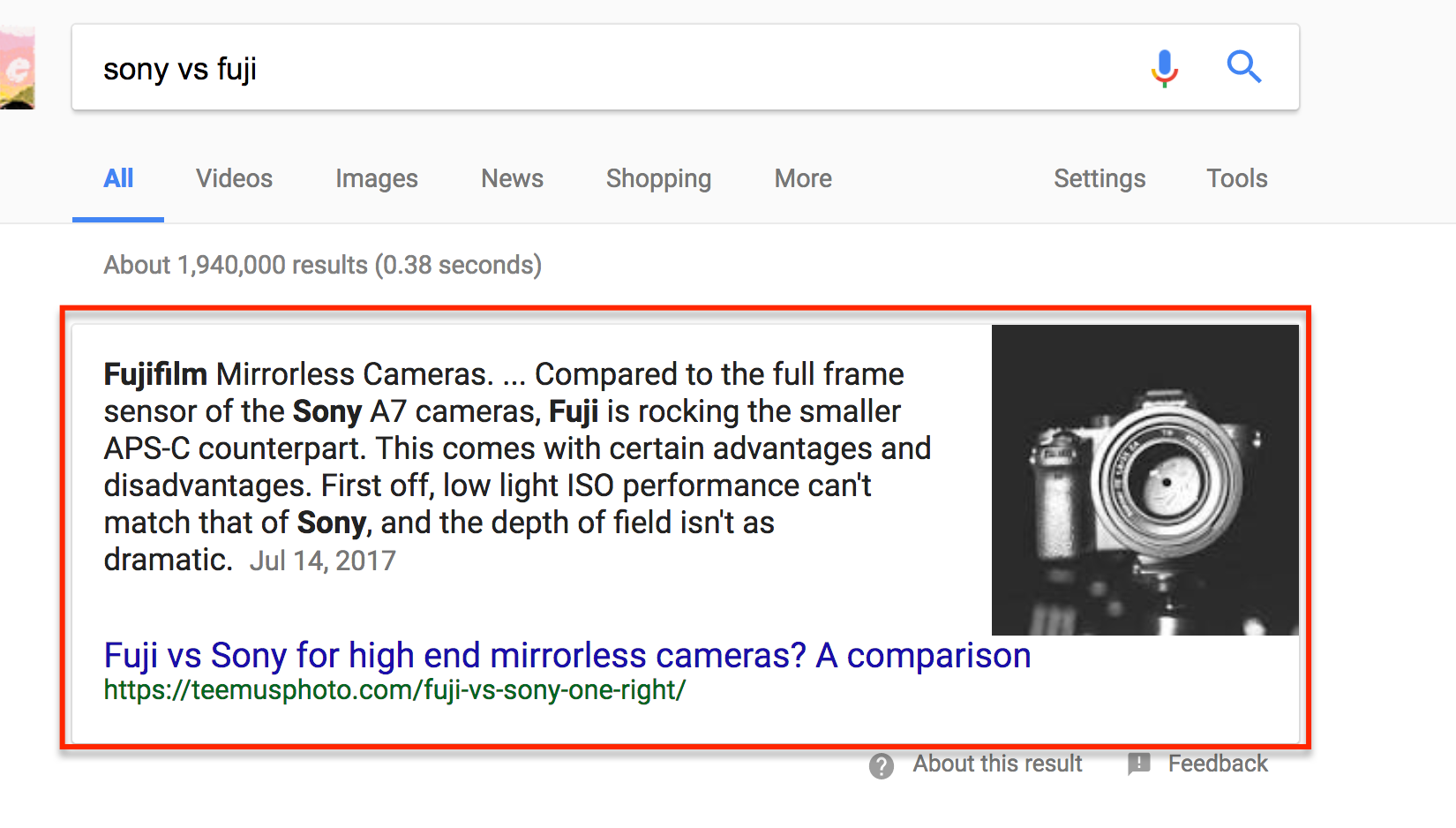 Organic Traffic Results
As you can see, there has been a good amount of traffic to this specific blog post via organic traffic.
---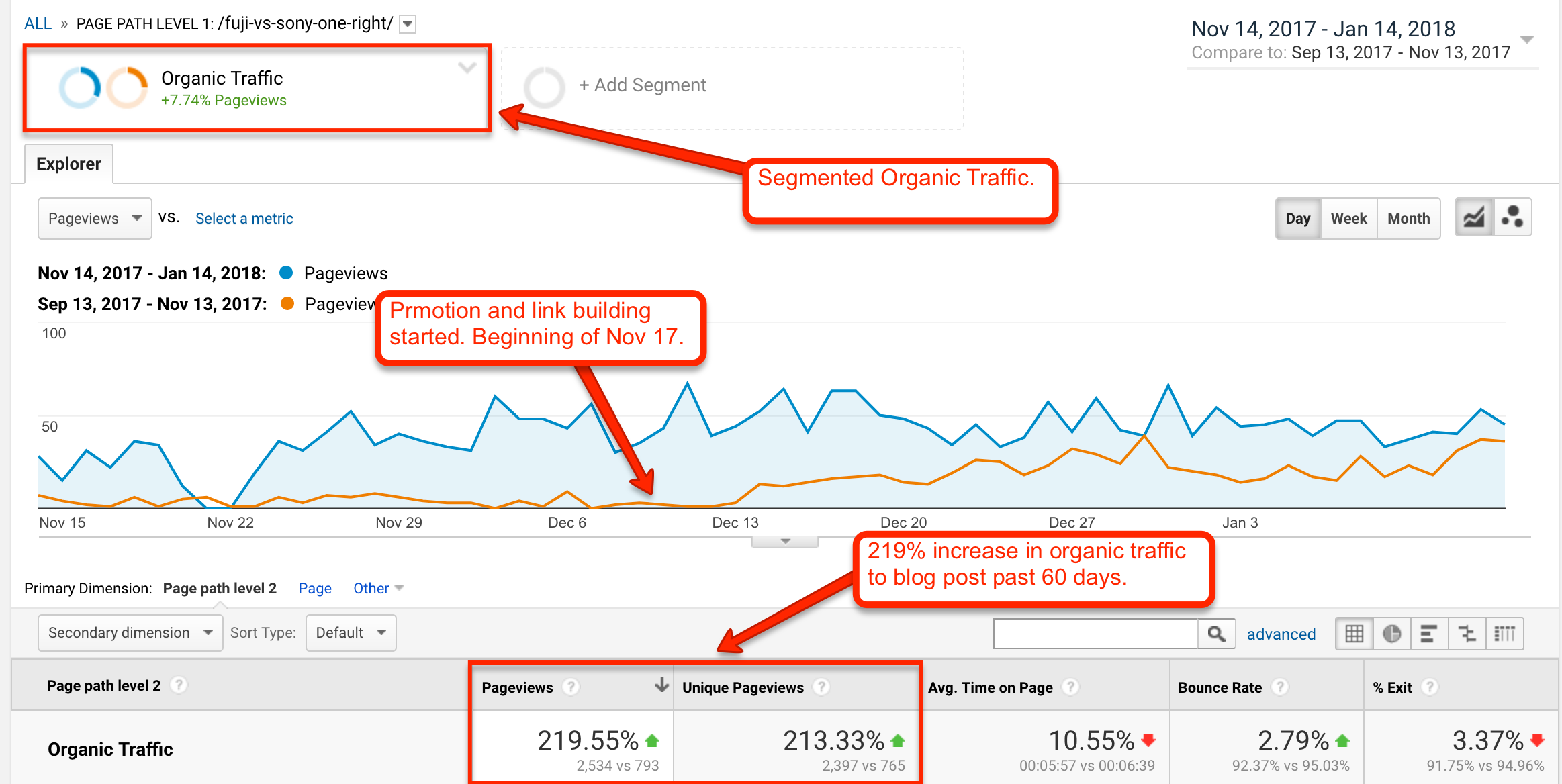 You can also see an example of how we track campaigns using Databox.com here: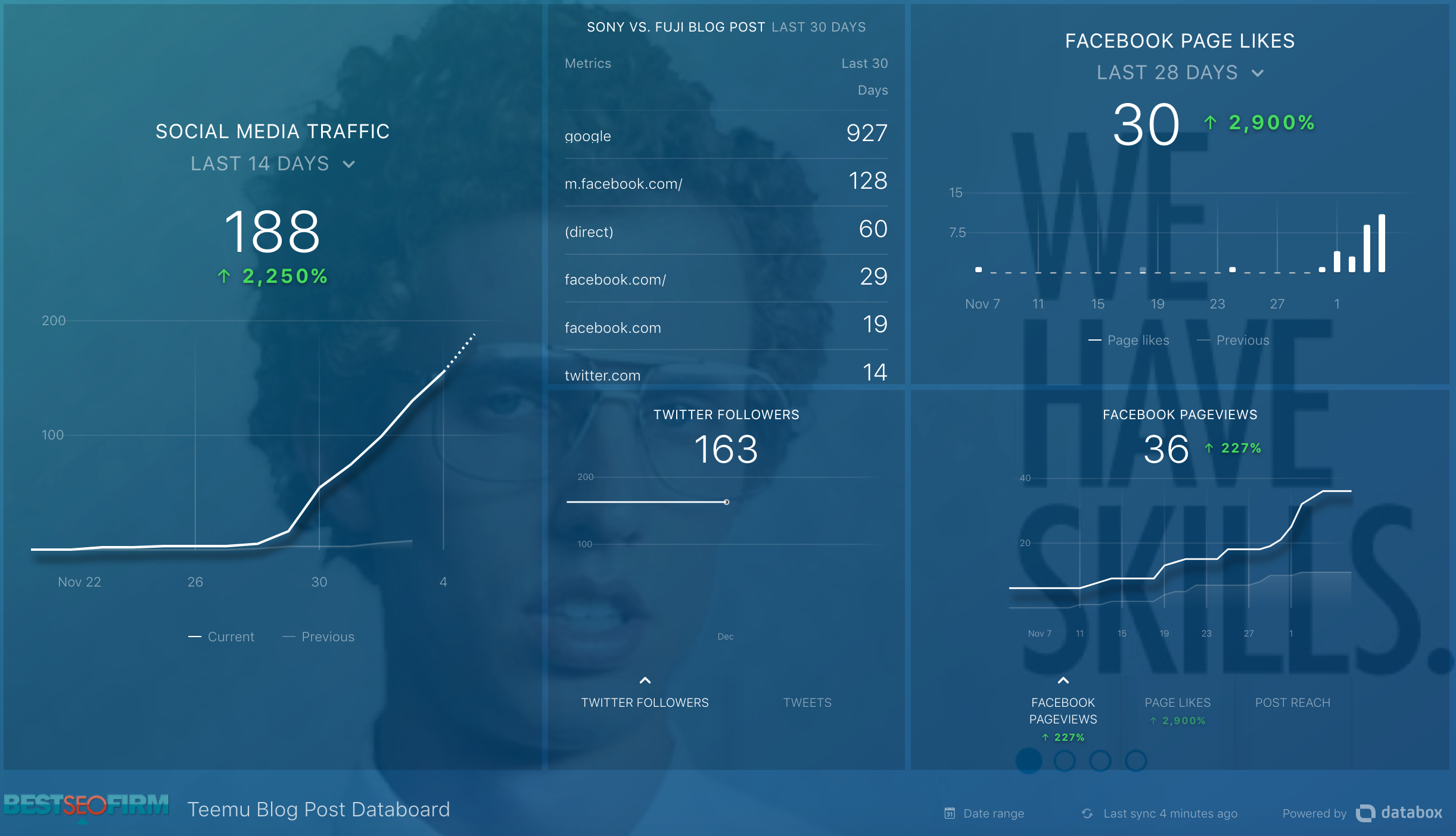 Some things to note with this SEO campaign.
We have been optimizing this website for roughly 8 months
The website is less than a year old
We've been link building mostly to content pages, with a few high end homepage links to the homepage to push authority.
*There are currently 4-5 similar case studies in the works. I will update this blog post every two weeks with progress.
**Disclaimer – Correlation doesn't imply causation. After years of SEO, I understand this. This blog post is for informational purposes only..lol.
---
Parasite SEO

Below are a couple parasite SEO examples we have been working on using Huff Post as the parasite. We just started these on January 12th, so we'll update them as they start to move.
Parasite #1
Property – Huffington Post
Type – Reputation Repair
Keywords – Brand/Person's Name
Link Building – 50 high metric PBN links – not niche relevant

---
Parasite #2
Property – Huffington Post
Type – Keyword Specific
Keywords – Low/Medium Keywords
Link Building – 3 niche specific outreach posts

We have 4-5 ongoing case studies for content promotion, so please check back frequently, as I will be updating this post frequently.
Need content promotion? Check out our sales page here.