Quality & Natural Links Obtained Through Content Promotion & Outreach
We specialize in editorial links, but what are editorial links? An editorial link is a one-way link placed within the body of a content that is given naturally by other websites pointing to a specific resource. Basically, it's a form of citation on the web, which generally indicates that the destination of the link is the original source of the procured data, idea, or concept. Editorial or one-way content links are the most powerful backlinks you can acquire and carry the most weight in the SERPs.
Imply put, if you want to rank better than your competitors, you need to invest in natural links.
Our standard pricing batches have an AHREFS Domain Rating of 33+ and our batches average DR42 over the last 6 months. These are generally links and articles that come through our outreach and quick mentions from site owners who are willing to share our unique content, as well as the occasional niche-relevant links page.
Ultra-Natural Links Spread: $299/link
This package includes 33% link pages 67% natural articles & quick mentions with a link. More variety, more natural goodness, no extra cost!
Ultra-Premium DR40+: $349/link
Higher DR minimum at DR40+ with most links over DR45 and 25% typically over DR50. For sites with a balanced link portfolio, but need a little help outranking their competition.
Ultra-high DR sites at DR50+ only. Very powerful links for sites with a natural, strong, existing link profile looking to rank better in SERPS.
The minimum order of links is: 5
Our reorder rate for 2016, from people who bought at least one batch, was 98%. This goes to show how happy our customers are with our links. Regular customers also get extra links on top of their regular order links. Customers who meet these criteria (about 40% of our order book) usually get 10% extra link bonuses each month.
You get quality content, or build beautiful linkbaits, and your stuff will be easy to market.
You are working in an easy link-friendly niche (parenting or pets)
You want to order a big batch of links
How Do We Get Links?
As I mentioned earlier, all the links we get are through public relations style outreach. The links we get are not done through spamming methods. We also make sure that the link is in an article that is highly related to your niche. We provide high quality links that will help your brand rank better on SERPS.
So what can you expect when you order from us?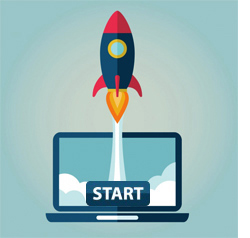 Top Quality: When we do white label work, we're almost always up against another contractor. More than 75% of the time, we end up with all or most of the business. Our average quality is way better than most, which means that our links will actually be cheaper when you weigh them against the results. Think about it, would you rather have 10 links averaging 23 DR or 7 averaging 35 DR?
Regular Delivery: We can turn the first batch around in just about 4 to 6 weeks. And for regular customers, we can deliver on a monthly basis. We stay in touch with all of my customers on a regular basis, whether through Skype or email.
Relevance & Clean Links: Some of our competitor links are over-engineered with bad content. But that's not how we do ours. Our batches are editorially given so they're much cleaner and have better results.
Are you ready to take your site to the next level? Then it's time you invest in quality links. We are always ready to take on new orders and help rank you better on Search Engines. Anything less than 50 links, we can start right away. We also do custom campaigns that include writing and assisting with the creation of suitable linkbaits and linkable assets if you're not currently getting where you want to be.
If you are interested in getting started, please fill out the form below and we'll get back to you as soon as possible.