by Jeana Saeedi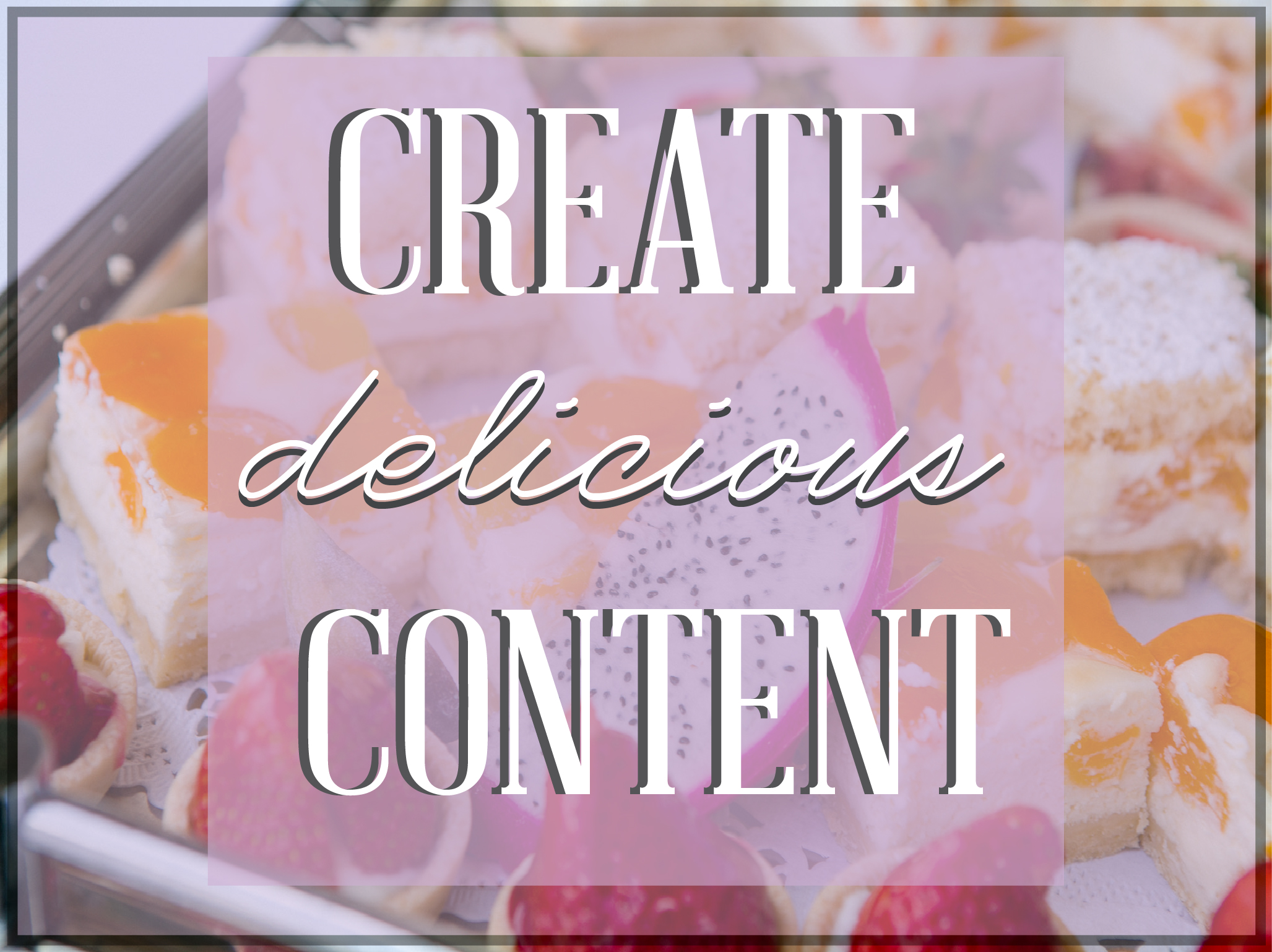 original photo by Anna via Flickr. Edited.
Your small business needs a delicious website.
Because in a lot of ways, a website is like a meal. There are several components that make up a meal that consumers will enjoy (or find distasteful), and the same rule applies to websites. So instead of serving up generic and artificial content to your clients, you need satisfying and appealing words to keep them coming back for more.
Here are a few tips on making your small business website appetizing to your clients:
1. Have Visual Appeal
Ever lose your appetite after seeing some ill-prepared food? Well, the same applies to your website. In order for users to even be interested in what you're offering, you have to have them at first sight. Clean lines and beautifully arranged, organized content makes your website aesthetically pleasing to your customers. Make easy to scan headers, and break up content with images and bullet points. Show them that you're a creative, up-to-date business. Clients will take one look at your website and, within seconds, know you have a savvy, first rate business. But that also means having an outdated or just plain ugly website will give the impression of a careless company.
2. Keep it Personal
Everyone appreciates a meal a lot more when they actually like the person who made it. Your website needs to be a personal declaration of who you are, what your business does, and the quality of service you provide. And talking about you is not the point — you need to address your client's needs in a way that evokes your personality and voice into words. You need to be optimized for SEO, but adding keyword fillers isn't enough to land the clients you need. Basically, you want your users to know that you're human — and you need them to like you.
3. Write for Your Audience
Think about who your targeted audience is, and then give them the "food" they'll most enjoy. If you're writing to an audience that may not be familiar with your product, don't ruin the "meal" with jargon and technical terms that they won't understand or appreciate. Provide your clients with content that reads smoothly and naturally. Writing for your audience means that you must take into consideration who they are in order to get your point across in an appealing yet straightforward manner.
4. Proofread and Update Consistently
You've already set the chips on the table and whoops — they're stale. And gross. You forgot, you didn't double check, and now your client's appetite is gone and they're going somewhere else to get what they need. If you don't keep your business information up-to-date, you'll lose customers when they call the wrong number and visit the wrong address. Plus, you become harder to rank due to inconsistent citation. And instead of landing clients, you'll end up with frustrated and confused customers. Keep your information up-to-date, and always double check for grammar and spelling errors. Nothing ruins a professional reputation like a lazy grammar mistake.
5. Write Appealing Web Pages
Don't forget about those crucial side dishes — your main pages and subpages need to be just as appetizing as your homepage. Your homepage needs to hook your users in, and your subpages need to give them exactly what they need. Make straightforward tabs that direct your clients where they need to go, and keep each page on-topic and on-voice so that you create a user-friendly experience and keep clients.
So do you need a delicious website? Be creative, get your web pages cookin', and start making some appetizing content.
About the author:
Jeana Saeedi is a content strategist and blogger. You can find out more about her at jeanasaeedi.com.
Comments
Comments are closed.
Tags:
content
,
SEO
,
web content
,
writing