You might still be wondering if content really is the most important thing that you can do when it comes to ranking your website. Content is more important than ever: more important than links, more important than a flashy website, even more important than keywords and headlines. Content is one of the most important ranking factors, and so not only do you want to make sure that you have it, but you want to make sure that it's correctly written, so that it achieves the goals that content for the web should achieve. Here are seven reasons why content is so important when it comes to ranking your website.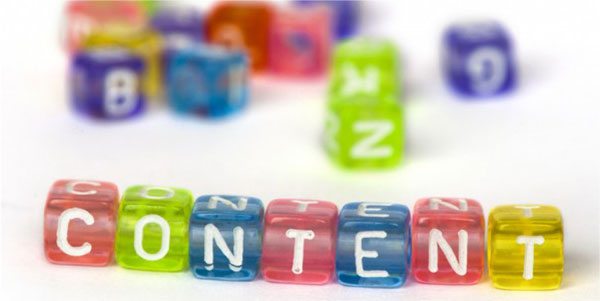 Content helps drive traffic. The new Google algorithm updates all have one thing in common – they are friendly towards real, valuable content that is well-written. This isn't to say that keywords don't matter, because your content still needs keywords. In fact, keywords built naturally into your content are often the reason that you are ranking above other sites in that niche. But even if you never did a single minute of keyword research, you would still find yourself doing surprisingly well because of quality content.
Content increases search engine density, and again, therefore, traffic. The more quality content that you have the more keywords that you will be placed into the search engines for. So, ranking high on the SERPS for the keywords that you are targeting isn't the only objective – you should also be looking for those "accidental" keyword combinations that get you traffic. Some of those long-tail keywords that got put into the content naturally could net you a whole lot of search engine traffic – traffic that you didn't even have to pay for.
Quality content engages readers, making them return on their own. If you can post a piece of content that moves, touches or makes a reader think, they will come back for more. The internet is filled with garbage content that simply regurgitates what others have said (and usually better). That's why you want to make sure that every thing that you publish is as good as it can possibly be, well-written, well-researched and compelling.
Content means natural links from other websites, which increases rankings. If you post good content, you will get natural links from other websites. You don't have to go on a link-building campaign and pay out the nose for links to (maybe) rank your website a little higher. Readers will link to you in great numbers if you can affect them in some way, and you'll get more views from the links, as well as ranking juice.
A reputation cannot be built by claiming to be an expert: you have to show it. If you want people to trust you as an expert in your field, you can't just tell them you are an expert. They want proof. Anyone can walk into a hospital and hand in a resume that claims that they are a doctor, but they'll have a major problem the first time they try to operate on someone unless they actually are a doctor. You need to show your readers that you really are an expert in your field and the best way to do that is through quality content that proves your expertise.
People do not share promotional content, they share content that affects them. This works the same with links, except now we're talking about social media. People share what they like: things that made them laugh, content that made them think, things that really affected them in some way. That's what they put on Twitter and Facebook and other social media, and so that's exactly why you want the right content on your website.
Quality content makes your business human. When people go to a business website they see, well, a business. But if they read content that was written by a human being, especially good, relevant content that they really enjoyed, they see a human being. Content can put a human face on your business in a way that is otherwise difficult to do online.
Comments
Comments are closed.
Tags:
content
,
website content