All The Diagnostics You Need for Local Search Engine Optimization
If you have tried to figure out why you aren't ranking well for local search, and you think that you have tried everything to get there, odds are – you haven't. There are many different things that you can do to improve your search engine rankings and most people haven't even tried half of them. In fact, we were able to come up with at least 40 in this article.
However, this article will not tell you every single tool that is out there, but it will give you some suggestions on many more things that you can try. Also, not everything in here will be explained completely with instructions on how to use it, or this would be a very large book rather than an article.
There are several sections that we will be covering, but let's start with General Diagnostics when it comes to ranking for local searches first.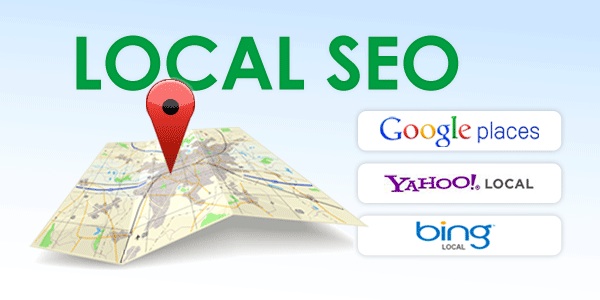 General Diagnostics
How Far You Are From The City Center: Google ranks businesses that are within 20 miles from what they consider the city center to be. That means that if you aren't in that local area, Google doesn't consider you a local business. So, it might not even be possible to rank for your target city, unless of course you move.
Check Zip Code Searches: Type in a search term that you want to rank for followed by the zip code of that area. Check and see if your business listing comes up.
Clear Your Cookies or Open Private Browsing: Open a private browsing window or delete your cookies and cache so you can get an accurate listing of your ranking.
Check Google Analytics Regularly: You are looking for traffic that drops off suddenly or is lower than other terms. When you find those dips in traffic you can use tools to find out why your traffic decreased for that term.
Use Google Webmaster Tools: Does Google identify any problems with your website?
Google Places Diagnostics
Check Google Maps, Bing Places, Yahoo Local and Apple Maps and see where you are listed
Perform a Search For Your Brand: Do you see your brand in Google Places. Is it correct? Are you also on other sites like Yelp?
Search From Another Location: Your location is entered in Google by default, but try searching from a different location and see what comes up.
Check Your Rankings With & Without City Names: For example "oral surgeon" rather than "oral surgeon in Denver"
Click the maps link on Google and see where you are ranked. To do this: search for your keyword, click map results and then use "list view".
Search For Your Page in Google+: Search for your business in Google+ and see if your information comes up. Change information if necessary.
Check Non-US Google: If you are in another country, make sure you check both the Google for where you live and the regular Google.com.
Ensure Your Page is Verified: It will have a checkmark near the profile photo if your page has been verified.
Ensure Your Page is Upgraded: You should see Posts, Videos, YouTube and other tabs rather than just About and Photos.
Check For Changes You Didn't Make: Sometimes Google makes changes that you don't want or didn't authorize. Fix them if necessary.
Use MapMaker to Search: See if you can find your business with MapMaker unless your business has service areas. Also, unless you know what you are doing, you shouldn't mess too much with this.
Check Your Marker Location in Google Maps: Check the details tab of your Google Maps listing. It should show up in the same place on the map as it does on Google Places.
Check For Any Duplicate Google Places Pages: There are tools out there that will help you fix this, and some of them are free.
Check Your Google Places URL: Click the link to your website and make sure that it actually goes to your website and not to somewhere else. There are occasional typos so this could be a good reason why you aren't getting the traffic you want.
Check Your Business Hours: It is possible that Google ranks businesses lower (at least on the weekends) that are closed on the weekend. If you truly are closed on the weekend that's one thing – but if not, make sure that your hours are correct.
Your Website Diagnostics
Use the Site Operator: Check your website using site:yoursite.com. How many pages come up? Are there duplicate pages? Are your title tags too similar?
Check Your Robots.txt File: Make sure that your website isn't being skipped by search engine spiders because of a disallow.
Find Cloned Websites: Use copyscape to make sure that your website content isn't being used by other websites. This can cause you to get flagged for duplicate content.
Check For Unnecessary Subdomains: Use the operator site:yoursite.com -www search.
Name/Address/Phone: Make sure that the Google spiders can crawl your business name, address and telephone number. If they are an image instead of text, they can't. If you can copy and paste it, you're good.
Check Multiple Displays: Check to see how your website displays on mobile devices. There are a few sites out there that can help.
Citation diagnostics
Do a MOZ Local Scan: You can find out a lot about your citations and the work needed to go into them this way, and if suggestions for categories come up our suggestions would be to use them.
Check your Better Business Bureau Record: Your might find all kinds of information that you need to fix with this method.
Make Sure Your Listed With Google's Favorites: This will vary depending upon what kind of business you are in. For example, lawyers should be listed in Avvo. There are sites out there for most major professions.
Search For The Phone Number Multiple Ways: Search using both the parenthesis around the area code and using just dashes. Then, search for it with dots. Google can sometimes treat these differently so it is a good idea to go with dashes.
Search For Your Business Information: Search for your business name, city, address and do a zip code lookup on USPS.
Use the Local Citation Search: Search for the name and city. You should see an information panel for that business. If you aren't seeing one, then you need to give Google more information about your business.
Search For the Address: Do business listing in sites like YellowPages come up? Do you see any wrong information? Is the city correct? These are all things that you can fix.
NAP Hunter: There is a great Chrome extension called NAP Hunter that will help you find duplicate citations.
Check Your State Business Filing: Make sure the information listed on it is correct, because Google uses this as a source.
Check Your Local Online Telephone Directory: Whatever region you are in, there is a big local directory that you want to be listed in with the accurate information.
Link diagnostics
Remove Junk Links: There are a lot of ways that you can see who is linking to you or who you are linking to. If you are linking to any junk websites, fix them as soon as possible.
Find Out if You Are Penalized on Webmaster Tools: Self-explanatory – but goes along with the first tip.
Use LinkDelete: Find out what your toxic links score is. Remove bad links when possible.
Check For Links Between Your Affiliated Websites: Do all of your sites link to each other? If not, they should.
Review diagnostics
Check Your Reviews: Type in the name of your business plus the word "reviews" and see what comes up. If you don't have any reviews, you need to get some as quickly as possible.
Use Google Reviews Dashboard: Check it, even though it doesn't always work like it should.
Check YellowBot: See what reviews you have listed with YellowBot.
Quick Seven-Step Checklist
If you don't want to, or don't have time to do all of the these above, and you've read down this far, here is a quick, seven-step checklist that will likely solve most of your problems if you aren't ranking for local search.
City Searches: Check your ranking with just your business name, and then with the city, and city and state.
Search For Your Brand: Does your website come up when you search for your brand name?
Make Sure Your Within The 20 Miles: As mentioned earlier, you need to be within 20 miles of the city center to rank for that city.
Use the site:yourwebsie.com operator and check to see what you have listed.
Do a MOZ Local Scan
Google your telephone numbers
Check your back links and outgoing links and remove junk links.
Comments
Comments are closed.
Tags:
Google Places for business
,
Local Search
,
local SEO