Leveraging social media marketing is just plain smart if you're a small business on a budget. How else can you reach thousands of customers and prospects all over the globe without zero advertising costs?
But this new way of marketing can be overwhelming, frustrating, and downright confusing. To get you started, here are some of the most common questions my clients ask me about social media marketing:

Which sites are essential for social media marketing?
Twitter, Facebook, Youtube & LinkedIn are the sites with the most traffic. Remember though, you don't need to utilize every one of these tools but it's good to at least setup a profile on them and link to them from your site and to your site. Not only does this tell the search engines that you are actively engaging in the social media platforms,. but it also gives you quality links.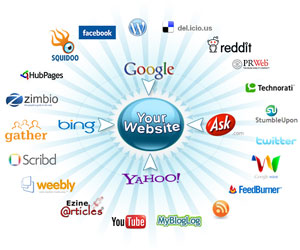 Is social media marketing useful for every business?
Any business that has customers that use the internet should have social media marketing. You're seeing some of the biggest companies in the world start to utilize this feature. If your business primarily serves people that don't use the internet or toddlers then maybe it isn't for you!
Does social media marketing really work?
Yes! "Social media" is a term that just encompasses new ways of talking to prospects and clients online. And talking to people is always an effective way to market your business!


Why Should I Hire Best SEO Firm for my Social Media Marketing?
We know what works and what doesn't on social media.
We know what search engines are looking for in their algorithms in relation to social media.
We have a proven track record that speaks for itself.
It will save your business hours and hours every week.
It fits great with our other marketing services.
---